Alpin
posted on September, 2015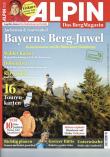 Interview in the German mountain magazine Alpin. The readers have the possibility to win a weekend of ice climbing clinics in SouthTyrol with me. ...
Die Kärntnerin
posted on June, 2015


In May 2015 I was invited to participate at the first edition of the climbing festival 'King of Kanzi' in the climbing area Kanzianiberg in Austria. In this occasion, the magazine Die Kärntnerin did an interview with me. ...
Stile Alpino
posted on December, 2014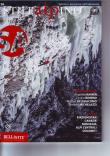 Here you find a very detailed article about my trip to Helmcken Falls, Canada, published in the magazine Stile Alpino that is edited by the association Ragni di Lecco. ...
EMountain and SanMountain Korea
posted on December, 2014


On occasion of a Drytooling demonstration and a talk I was invited to in a climbing gym in Seoul, these two articles have been published in SouthKorean magazines. ...
Sanpomichi and Guddei Japan
posted on December, 2014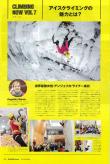 In November 2014 I was invited by my sponsor Berghaus to travel to Japan, where I did a talk and teached a clinic on DryTooling in a local climbing gym in Osaka. ...
Gazzetta dello Sport
posted on January, 2013


I feel really proud while reading this lines written by Reinhold Messner on the Gazzetta dello Sport. ...
DryTooling Training with Kiku
posted on November, 2012

These days I'm preparing for the new Iceclimbing season with dry training in the gym and DryTooling, I'm already really motivated to get going!!! ...
New collaboration with Top Point
posted on October, 2012


In South Tyrol this days the first snow is falling and on time for the winter start and the new Iceclimbing season, I also start a new collaboration: the Russian brand TOP-POINT sustains me in my training with their broad selection of Dry Tooling holds. ...
Pareti October/November
posted on November, 2012


Italian climbing magazine "Pareti" number 89 ...
Radio Holiday
June, 2012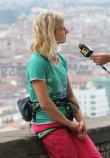 Am 14 Juni war ich zu Gast bei Claudia Bachmann im Holiday Treff auf einen wirklich netten "Ratscher". Hier der Link zum Interview: Radio Holiday ...
Süddeutsche Zeitung
posted on February, 2012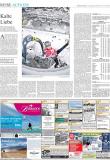 Interview with "Süddeutsche Zeitung" February 23th, 2012 ...
Vero Sport
posted on November, 2011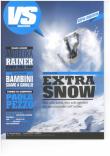 Intervista su Vero Sport ...
On Top
posted on february, 2011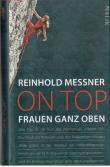 2010 the book "On Top - women above" by Reinhold Messner in German language about the story of female alpinism has been published. "From Memsahb Dyhrenfurth to Lynn Hill, which has climbed what before her no man was able to climb; from Wanda Rutkiewicz ...
Fotoshooting for Donna Moderna
posted on january, 2011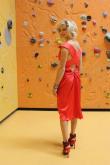 Together with Alexandra and Andrea, two girls of my climbing team, both of them champions in sports climbing, for one day I had the possibility to feel like a real model - posed in Highheels and precious dresses for the magazine "Donna Moderna". But always ...
Ohne Kletterschuhe und Magnesia
posted on september, 2010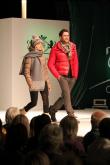 In the end of September a fashion show took place on thermae place in my hometown Merano. The aim was to celebrate the 10th birthday of the fashion shop Oberrauch Zitt. In addition to the professional models, also people known from politics, sports and ...
Donna informa
posted on September, 2009


Report in the Italian magazin Donna informa ...
Cover
posted on July, 2009


Articolo della rivista Cover ...
Campo Base
posted on March, 2009


Report in the Spanish climbing and alpinism magazin Campo Base ...
Sport Week
posted on February, 2009


Interview on the famous Italian Sports Magazin Sport Week ...
Pareti
posted on January, 2009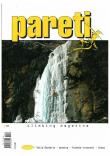 Report in the Italian climbing magazin Pareti ...